Do you need to short sell your home?
Not sure what a short sale is? A short sale occurs when you owe more than what the house will possibly sell for. Short sales are often caused by home values in an area rapidly deflating.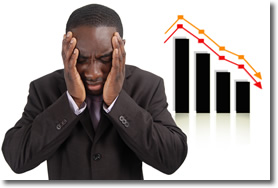 For many homeowners, a short sale is an ideal way to preclude foreclosure or bankruptcy when they can negotiate with the lender to write off the difference.
How do I proceed with a short sale?

First, get an idea of the true market value of your home. For those whose finances are already pushed to the limit, paying a licensed appraiser may not be feasible. Therefore, an experienced local real estate professional that knows the current conditions of the Newnan real estate market is a smart way to get an accurate opinion of your home's value.
Need real estate advice? Contact me today to find out how Jackie Campbell at RE/MAX Results can help.
Next, find out your closing costs. My experience means I know to consider fees such as title report, appraisal, escrow, property taxes, and agent commissions to estimate your final costs at the closing table.
Finally, get in touch with your lender and tell them of your situation. They may even have a dedicated department that oversees short sales. Ask about their particular steps. Some lenders will be more able to work with you than others. They may be able to reduce how much you owe or make other arrangements. Your lender will have to give approval for the final sale.